About Erick Platten
—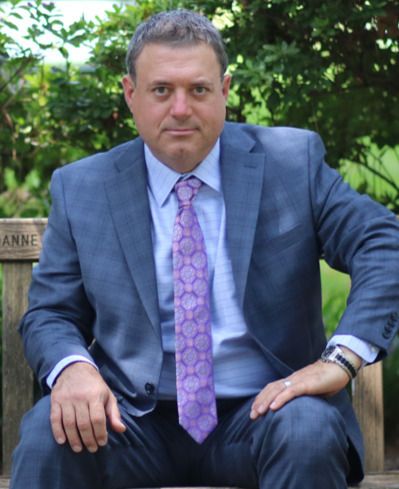 Erick Platten was raised in Tyler along the Azalea Trail Tyler is known for.  In fact his child hood home is located on land a Confederate Arms Factory once stood until it was blown up by the Union Army.

Erick attended Gary Elementary, Hogg Middle School, Robert E. Lee High School and attained his Bachelors of Science in Criminal Justice and Speech from the University of Texas at Tyler.   After graduation he worked for the Dallas County Community Supervision and Corrections Department as a Probation Officer where he supervised everyone from petty thefts to the most violent offenders placed on probation.
 
While working for Dallas County Erick applied to Law School and was accepted to Texas A&M University School of Law in Fort Worth, Texas.  In Law School Erick competed in Moot Court and Mock Trial Competitions and worked for the Dispute Resolution Center of Tarrant County where he earned his licenses in Mediation and Family Mediation.  During the summer before he graduated law school he also attended the prestigious University of Guanajuato, in Mountain Region of Guanajuato Mexico studying International Criminal Law.
After Law School Erick worked for James 'Lin' Thompson and Associates, and the Gregg County District Attorney's Office before he opened the Platten Law Office in 2000.
Since opening his office Erick has zealously represented clients wrongfully accused of crimes, as he puts it.  "Anyone can be accused of a crime," Erick says "but the State of Texas has the burden of proof in all cases."  Erick has successfully represented individuals accused of everything from minor traffic violations to some of the most violent offenses and has obtained a boatload of not guilty verdicts.

Erick says talk is cheap but two word verdicts of "Not Guilty" speak for themselves.

In addition to Criminal Law Erick has also handled Personal Injury, Family Law, Civil Rights Violations as well as other general areas of law.

In Erick's spare time he enjoys spending time with his family, mountain biking, sporting clays, scuba diving and riding his Harley.

One of his life's passions is Scuba Diving. Erick learned to dive when he was nine years old.  Even though he was already diving, the dive agencies wouldn't certify him until his was thirteen. Through the years he became a PADI Dive Master and continues diving regularly and teaching others at a Pro-Level.  He has logged more than 100 cave dives.  Some of the caves are labeled as the most dangerous in the world and are not admissible to the public.

February 21, 2022, Erick survived a shark attack while diving off Paseo de Cedral in Cozumel, Mexico.

Before his wounds healed, just under a month after the attack, Erick was back in the water encountering the same sharks.

"You've got to get back on the horse--or shark after an encounter like that." EP

November 29, 2022, Erick survived being lost at sea adrift in the North Cozumel Channel.  During a Shark Dive North of Cozumel, Erick and four other divers were in the drift below when the boat lost power.  When Erick and the others returned to the surface there was no boat to greet them.   Bobbling in the whitecaps, Erick had to use a mirror, surface buoy and GPS radio, to signal overhead planes until "The Mexican Navy," arrived rescuing them.

"Just another Tuesday in Cozumel." EP



 
Our mission is to provide client-oriented, efficient, effective results-driven legal services.